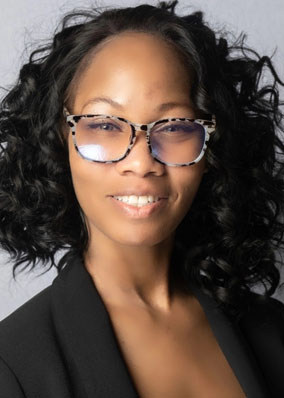 Mrs. Roberts
Managing Director
Mrs. Roberts is a ten year veteran with JW. Her days are spent designing and managing system tools to enhance HR fluidity and project management. She is a winning start with human relations, conflict resolution and innovative creation. With her creative adaptive tools, our team can easily manage systems and employees with ease.
She has helped to design employee training models and onboarding tools, which provides real time access that is effective and adaptable for any size practice.
Mrs. Roberts graduated from Gwinnett College in Georgia. In her spare time, she is working on home designs.
Mrs. Quintero
Managing Executive
Mrs. Quintero joined JW in 2017 and she brings with her, more than fifteen years of direct experience in healthcare financials management. Marcela Quintero has thirteen years of practice management and finance experience where she performs critical research and investigation of key business problems through quantitative analysis of payor utilization and cost data. She has served as CFO to a large OB/GYN group, helping them to expand and double in locations under her leadership. She has guided several physician groups through bankruptcy to financial stability. Mrs. Quintero earned her degree in finance at the University of Columbia. When she is not working, she is taking in a few bike trails around Georgia.
Ms. Flowers
Managing Director
Ms. Flowers is a thirteen year veteran with JW, with over twenty years of healthcare management and operations experience. She has guided small and large group practices to successful outcomes through change management and leadership. She focuses on proven strategies to help medical practices sustain and grow. Through forward thinking and her relationships with payers and hospitals other healthcare networks, she has driven unyielding results when is comes to provider contracting and credentialing. Ms. Flowers identifies and target areas in which practices can improve operations through change management.
Ms. Flowers received her MBA from Clayton State University. In her spare time, she enjoys spending time with her family, traveling, and volunteering with youth programs.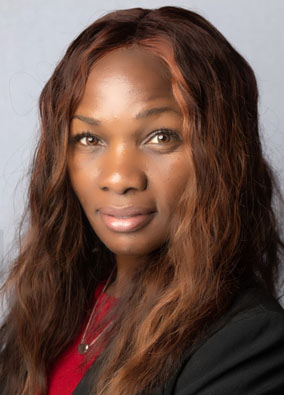 Mrs. Pierce
Managing Partner
Mrs. Pierce is a managing partner for JW and it's founder. Nancy worked for both the Illinois department of health and Denver Health System, assisting to expand access to underserved areas, and implement patient driven policies to accommodate the ever changing healthcare mandates.
After working in public health, she furthered her education at Georgia State while working in the private sector of healthcare as a practice management consultants for various physicians and specialties. She has assisted many physicians in Georgia, Florida, New York and NC maintain practice stability and continuous growth through diverse challenges in the healthcare delivery sector. Mrs. Pierce has a keen sense of organizational skills specifically relating to the health industry, revenue management, and business development. She has helped organizations uncover millions in lost revenue an decrease outstanding AR by more than 80% through change management, quality driven models and financial integrity systems. Mrs. Pierce is a Yogi and inspiring author, who seeks out new Yoga and food experiences wherever she travels.
Mr. Alexis
Executive Member
Mr. Alexis is an Executive Member of the JW team. Mr. Alexis offers JW Healthcare clients more than 6 years of extensive experience in healthcare policy, program implementation, program evaluation, and performance management. He has past experience working for the New York State Department of Health where he oversaw the development, implementation, and maintenance of state-wide clinical audit programs as well as assisting with the expansion of access to quality healthcare for low-income families. Mr. Alexis also designed an integrative care delivery model for Medicaid recipients by combining New York's Health Home Services with the Early Intervention Program. Mr. Alexis has a deep passion for implementing innovative solutions for healthcare providers to improve operational efficiencies, reduce waste, and most importantly improve the overall health and wellbeing of our communities. He has a keen sense of process improvements relating to EHR utilization, phone system management and staff workflow solutions.
Mr. Alexis received his Master of Public Health degree from the State University at Albany. In his spare time, he enjoys canoeing along the Chattahoochee River, traveling, and spending time with family.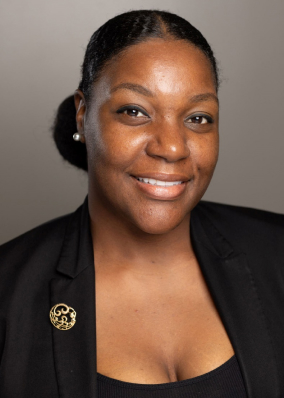 Ms. Pressley
Executive Member
Ms. Pressley is an Executive Member of the JW Healthcare team. She is a dedicated, customer-focused, professional expert with more than 15 years of experience in Business Management. She implements objective metrics for optimal end results such as aligning staff's performance with the organizational goals. Ms. Pressley is Lean Six Sigma Certified, with special attention and actionable insights to (KPI) Key Performance Indicators, Define, Measure, Analyze, Improve, and Control (DMAIC) Process, process improvements, and root causes. Ms. Pressley brings unique insight to her position as Client Support Manager by reviewing organizational effectiveness at regular intervals, increasing the value of business productivity, operations, and reducing flaws and defects.
Ms. Pressley has excellent analytical and problem-solving skills, which she has honored through her years of experience in the field. She is adept in troubleshooting problems that may arise during any aspect of the cycle of service and is able to recommend appropriate solutions to ensure that standard operating procedures (SOPs) are accurate and reliable.
Ms. Pressley specializes in complete customer understanding and satisfaction while providing optimal client and patient care by formulating quality solutions to strengthen process development and improvements.
Ms. Pressley received her MBA from Averett University. In her spare time, she enjoys running 13.1-mile half marathons for charitable causes.